Bill Doering
Bill Doering is a former council member of Amberley Village after being elected for three terms. He is currently the Amberley Village representative to the Southwest Ohio First Suburbs Consortium and is the Vice Chair. Bill is also the retired Treasurer at the University of Cincinnati after thirty three years of service. His community service began in the early 1980's when he was appointed the first Treasurer of "Invest in Cincinnati" which was a coalition of the City of Cincinnati Neighborhoods.
Gerri Harbison
Gerri Harbison, her husband and family have been Montgomery residents since 1985. Gerri has been a licensed Realtor since 1986 and is currently a Sales Vice President with Huff Realty. She is a  six year recipient of the Five Star Professional Award, which is awarded to the top 2% of real estate agents in the area. She is a member of the Cincinnati Area Board of Realtors, currently serving on the Grievance Advisory Committee, RPAC and Legislative Committee. Gerri is a current member of Montgomery City Council, having been elected in 1999 and serving as Mayor from 2005-2011. On behalf of the City, Gerri is a member of the Executive Committee of the First Suburbs Consortium of Southwest Ohio, the Much In Common Planning Committee and the Hamilton County Zero Waste Committee. Gerri is currently President of the Montgomery Chamber of Commerce. She is a long time Hospice volunteer and member of Good Shepherd Parish.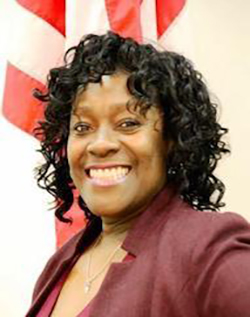 Ruby Kinsey-Mumphrey
Mayor Ruby Kinsey-Mumphrey was appointed Mayor for The Village of Lincoln Heights in 2016. She is the wife of Michael T. Mumphrey; they have 3 children and 7 grandchildren. Her background is in Finance Accounting. Mrs. Mumphrey has been employed with H&R Block for 20 years. She is a Tax Advisor as well as an Office Manager with multiple locations she is responsible for.
Before elected to office in 2016 she was resident Chair for The Lincoln Heights Day Festival & Parade. The Mayor was appointed to The Charter Revision Committee in 2015. As a Councilmember, she was active as Finance Chair & Economic Development & Safety Committee Member. As WeThrive Ambassador for Lincoln Heights, the Mayor was active with others on the committee to apply and receive a $400.000 Grant for Safe Routes to School in 2017 for the Village of Lincoln Heights.
Mayor Kinsey-Mumphrey is the newest adddition to the Southwest Ohio First Suburbs Consortium.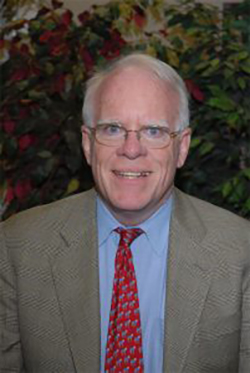 Jim O'Reily
Jim O'Reilly has been a City Council member in Wyoming since 2003 and served two years as Vice Mayor. He is on the Executive Committee of the First Suburbs Consortium of Southwest Ohio and the OKI Regional Council of Governments. Currently, he chairs a County Board and formerly chaired the county's Government Reform Task Force. Jim is a professor of public health at the University of Cincinnati College of Medicine and has authored 52 textbooks and lectured internationally on improvement of government processes.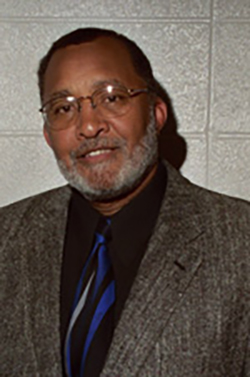 Daniel Pillow
Mayor Daniel Pillow has been actively involved in public service for over 25 years and is current Mayor of the Village of Addyston.  The Village of Addyston is a First Ring Suburb on the West side of Cincinnati; home to a resilient group of residents who work diligently to represent thriving business and housing opportunities.  Mayor Pillow has served as the Chairman of the Executive Committee of the First Suburbs Consortium of Southwest Ohio for two years; of which he has been an active member for 6 years.
Mayor Pillow served in the US Army from 1966 to 1967 and is a Vietnam Veteran.  From 1974 to 1975, he served on the Village of Addyston Council, at which time he served as Mayor from 1976 to 1979.  In 1985, he was elected as the Western Hamilton County Community Action Agency Representative.  In 2004, he was re-elected Village Mayor and will act as such until he term ends in 2019. 
Mayor Pillow has coached for the Three Rivers School District for 19 years;  14 of them as Head Coach.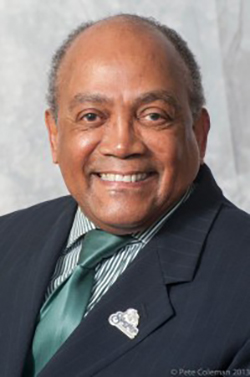 John Smith
Mayor John Smith and his devoted wife Willa have resided in Silverton for 20 years. Together, they are the parents of ten children and 19 grandchildren. John retired from General Motors in Norwood, Ohio after twenty-five years of service. Following his retirement, he worked for the Cincinnati Public School District as a Para-professional, from which he is now retired. Currently he is employed as a family mentor at Beech Acres School in Anderson Township.John holds a BSBA degree from the University of Cincinnati, is a graduate of the DeSales School of Theology in Washington, D.C., and has attended the Athenaeum of Ohio. John states, "I have served the fine residents of Silverton for twelve years as a councilman and as vice mayor for six years. In 2005 I was elected Mayor of Silverton." He presently serves as chairperson of the Silverton Democratic Club and is one of the executive co-chairs of the Hamilton County Democratic Party. He is also an active member of the Silverton Block Watch Association, Saint Mark Catholic Church in Evanston and the Knights of Columbus.  
Thomas Moeller
Tom has served local government in Southwest Ohio for 37+ years.  He has held the position of City Manager of Madeira, a suburb of Cincinnati, since 1989.  Prior to this appointment, he served as City Manager of Mason, Ohio from 1980 to 1989 and served as the Administrative Assistant to the City Manager in Mason from 1979 to 1980.  Tom was also a member of the Xavier University faculty from 1982 to 1988 where he taught Public Budgeting and Finance in the Public Administration graduate program.  He received his B.A. in Political Science from the University of Cincinnati in 1977 and a Masters in Public Administration (MPA) from the University of Cincinnati in 1979.  Tom is a member of the International City Management Association and served as the President of Ohio City Management Association in 1985-1986.  He has served on numerous boards and commissions including the Executive Boards of the Hamilton County Development Company and the Miami Valley Risk Management Association.  He presently serves on the Executive Committee of the First Suburbs Consortium of Southwest Ohio and the Loan Review Committee of the Hamilton County Development Corporation.  Tom is from the Cincinnati area, growing up in St. Bernard, Ohio.  He presently resides in Madeira with his wife, Tracey.