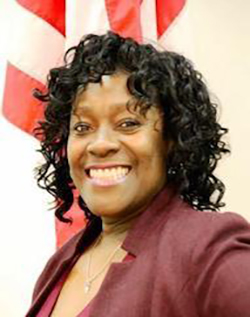 Ruby Kinsey-Mumphrey
Mayor Ruby Kinsey-Mumphrey was appointed Mayor for The Village of Lincoln Heights in 2016. She is the wife of Michael T. Mumphrey; they have 3 children and 7 grandchildren. Her background is in Finance Accounting. Mrs. Mumphrey has been employed with H&R Block for 20 years. She is a Tax Advisor as well as an Office Manager with multiple locations she is responsible for.
Before elected to office in 2016 she was resident Chair for The Lincoln Heights Day Festival & Parade. The Mayor was appointed to The Charter Revision Committee in 2015. As a Councilmember, she was active as Finance Chair & Economic Development & Safety Committee Member. As WeThrive Ambassador for Lincoln Heights, the Mayor was active with others on the committee to apply and receive a $400.000 Grant for Safe Routes to School in 2017 for the Village of Lincoln Heights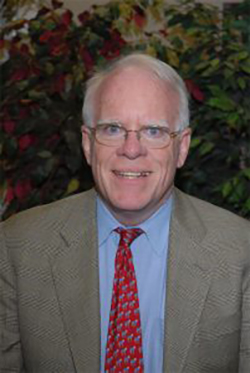 Jim O'Reilly
Jim O'Reilly has been a City Council member in Wyoming since 2003 and served two years as Vice Mayor. He is on the Executive Committee of the First Suburbs Consortium of Southwest Ohio and the OKI Regional Council of Governments. Currently, he chairs a County Board and formerly chaired the county's Government Reform Task Force. Jim is a professor of public health at the University of Cincinnati College of Medicine and has authored 52 textbooks and lectured internationally on improvement of government processes.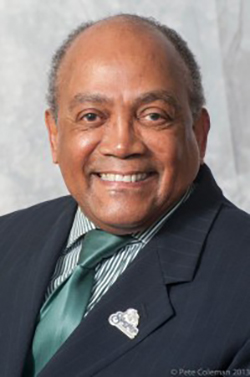 John Smith
Mayor John Smith and his devoted wife Willa have resided in Silverton for 20 years. Together, they are the parents of ten children and 19 grandchildren. John retired from General Motors in Norwood, Ohio after twenty-five years of service. Following his retirement, he worked for the Cincinnati Public School District as a Para-professional, from which he is now retired. Currently he is employed as a family mentor at Beech Acres School in Anderson Township. John holds a BSBA degree from the University of Cincinnati, is a graduate of the DeSales School of Theology in Washington, D.C., and has attended the Athenaeum of Ohio. John states, "I have served the fine residents of Silverton for twelve years as a councilman and as vice mayor for six years. In 2005 I was elected Mayor of Silverton." He presently serves as chairperson of the Silverton Democratic Club and is one of the executive co-chairs of the Hamilton County Democratic Party. He is also an active member of the Silverton Block Watch Association, Saint Mark Catholic Church in Evanston and the Knights of Columbus.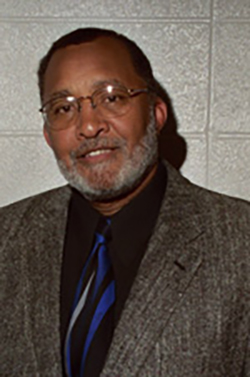 Daniel Pillow
Mayor Daniel Pillow has been actively involved in public service for over 30 years, 20 years as the Mayor of the Village of Addyston.  The Village of Addyston is a First Ring Suburb on the West side of Cincinnati; home to a resilient group of residents who work diligently to represent thriving business and housing opportunities.  Mayor Pillow has served as the Chairman of the Executive Committee of the First Suburbs Consortium of Southwest Ohio for two years; of which he has been an active member for 10 years.
Mayor Pillow served in the US Army from 1966 to 1968 and is a Vietnam Veteran.  From 1974 to 1976, he served on the Village of Addyston Council. In 1976 he was elected as Mayor.  In 1985, he was elected as the Western Hamilton County Community Action Agency Representative.  In 2004, he was re-elected Village Mayor and acted as such until his term ended in 2019. In 2020 he stepped down as mayor and has assumed the duties of Vice Mayor.
Dan has been married to his beautiful wife, Ann, for 54 years, who has served 3 terms on village council. They have 3 very talented children and 2 grandkids.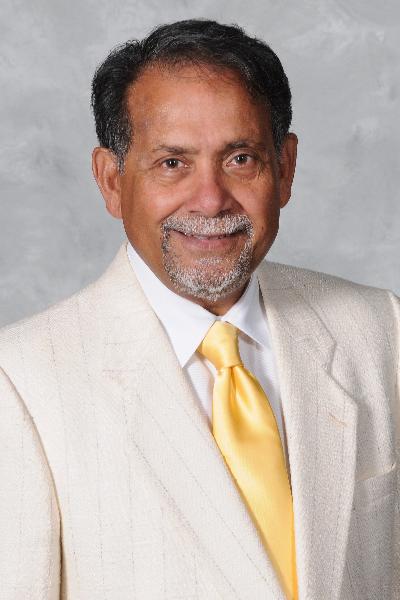 Pramod "PJ" Jhaveri
PJ was first elected to the Blue Ash City Council in December, 2015 and was sworn in as the Vice-Mayor in September, 2019. He is a retired engineer and businessman, and am married with two grown children, both graduated from Sycamore High School. He was born in India, and immigrated to the United States in 1969. In 1981, he made Blue Ash his home. He have a B.S. in mechanical engineering and B.S. in chemistry.
Presently, he's the trustee of Cincinnati-Dayton Jain center. He also works with an organization called NEEDS (North East Emergency Food Distribution).
PJ was elected to the FSC-SWO executive committee in March 2023.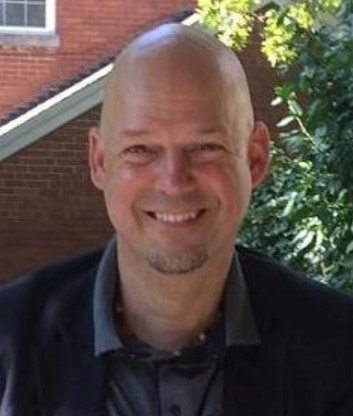 Stefan Densmore
Mayor Densmore was elected to the FSC-SWO executive committee in June 2023.